Telling Ethiopian Stories on Canvas
The Next Canvas showcases the talent and diversity of emerging Ethiopian artists and features a gallery of original artworks covering a wide spectrum of styles, content and canvas sizes. We want to make Ethiopian contemporary art accessible to people who love art and who want a positive experience buying art.
Discover the many stories of this unique East African country captured on canvas. We hope the story continues with you and those you love when you make our artworks part of your home and family.
After successful programmes in Lagos, Accra, Dakar, Maputo, and Addis Ababa between 2010-2017, Àsìkò 2018 will take place in the Cape Verdean city of Praia.
Who Can Apply? Àsìkò is principally targeted at African artists working on the continent who may
not have had access to the education or professional opportunities that this programme offers. However, we welcome all applications from artists and curators from Africa and from the African diaspora.
Read More →
The artists in the exhibition portray Black bodies in acts of cultural mediation. They revive the traditional African rites of masking, costuming, quilting, body ornamentation and invocation of spirits. They refract those rituals through the lenses of contemporary art practices such as performative self portraiture, collage, montage and digital manipulation. They merge cultures past and present, looking towards a more inclusive, harmonious future.
Read More →
"Love Sharing" 2018 will focus on Migration. The Festival is open to all contemporary artists. Special attention will be paid to innovative and interdisciplinary works. All kinds of contemporary artworks and performances are acceptable:
• theatre, dancing, contemporary music;
• street theatre and circus;
• visual arts, video, painting, sculpture and photography.
Read More →
Meet our Artists
The Next Canvas works with 19 young and emerging Ethiopian painters - introducing their work to the wider global market and enabling them to enjoy international exposure for their art; working towards creating African contemporary art footprints in the international art scene.
Art Spaces to Visit
The contemporary art scene in Ethiopia is growing and thriving. Although formal exhibition spaces still remain limited, there are a growing number of exceptional independent art galleries and art villages exhibiting and selling diverse works of art.
What's on Your Wall?
We hope you find pieces that compliment your living and working spaces with color in our featured collection. However, if you have not found what you are looking for, please contact us with inquiries for artworks by specific artists, depicting particular subject matter, or of a certain canvas size.
The Abyssinian Art Story...
The twentieth-century secular painting tradition is an extraordinary visual record of Ethiopian history and culture. Ethiopian painting has made a smooth transition, stylistically and aesthetically, from the religious to the secular. The canvasses are rich in color and alive with movement and life. Many artists have moved away from traditional formats, embracing broader and more inclusive combinations of subjects and mediums.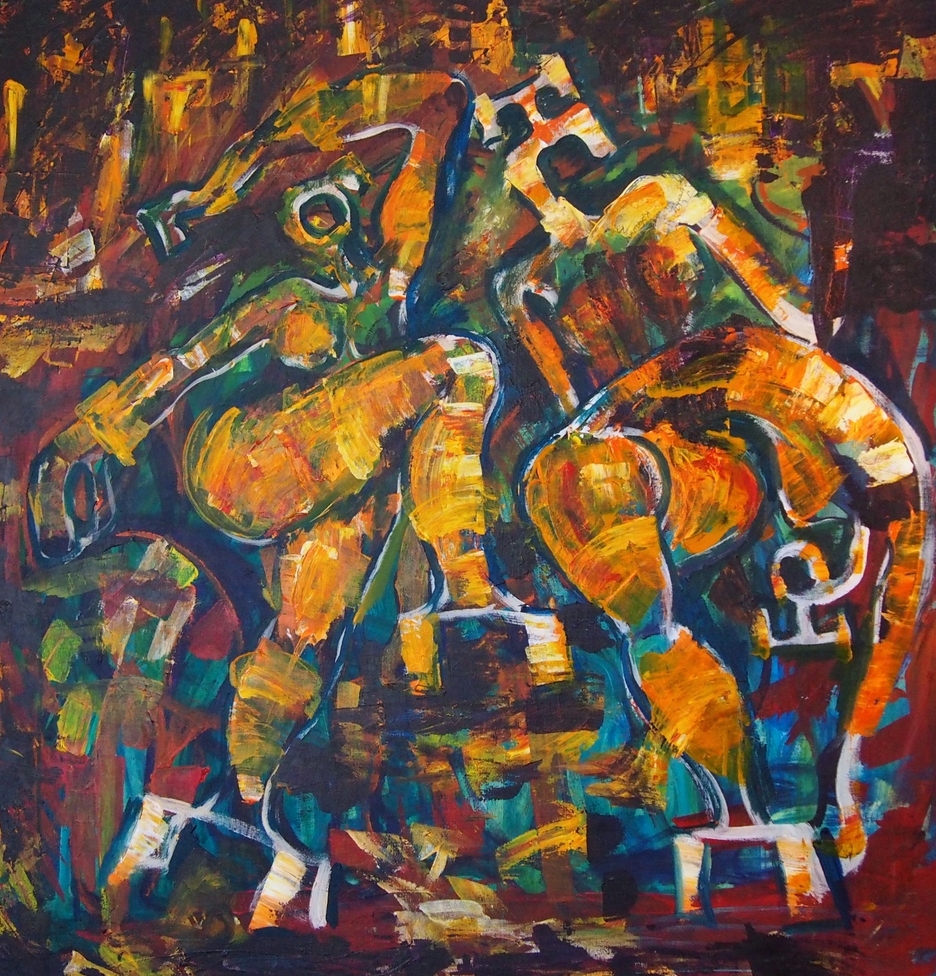 We welcome Ethiopian artists to join our The Next Canvas community and work towards creating Ethiopian contemporary art footprints in the international art scene.
Talk Art
We want to create an easy but dynamic platform for highlighting hot topics, new developments, on-going and timely issues related to Ethiopian art in particular - and African art in general; creating an engaging online experience for both artists and art enthusiasts alike, where ideas and thoughts are raised, discussed, debated and shared.
Please share your thoughts below and link with a community of art lovers just like you. Please refer to our Privacy Policy for further details.